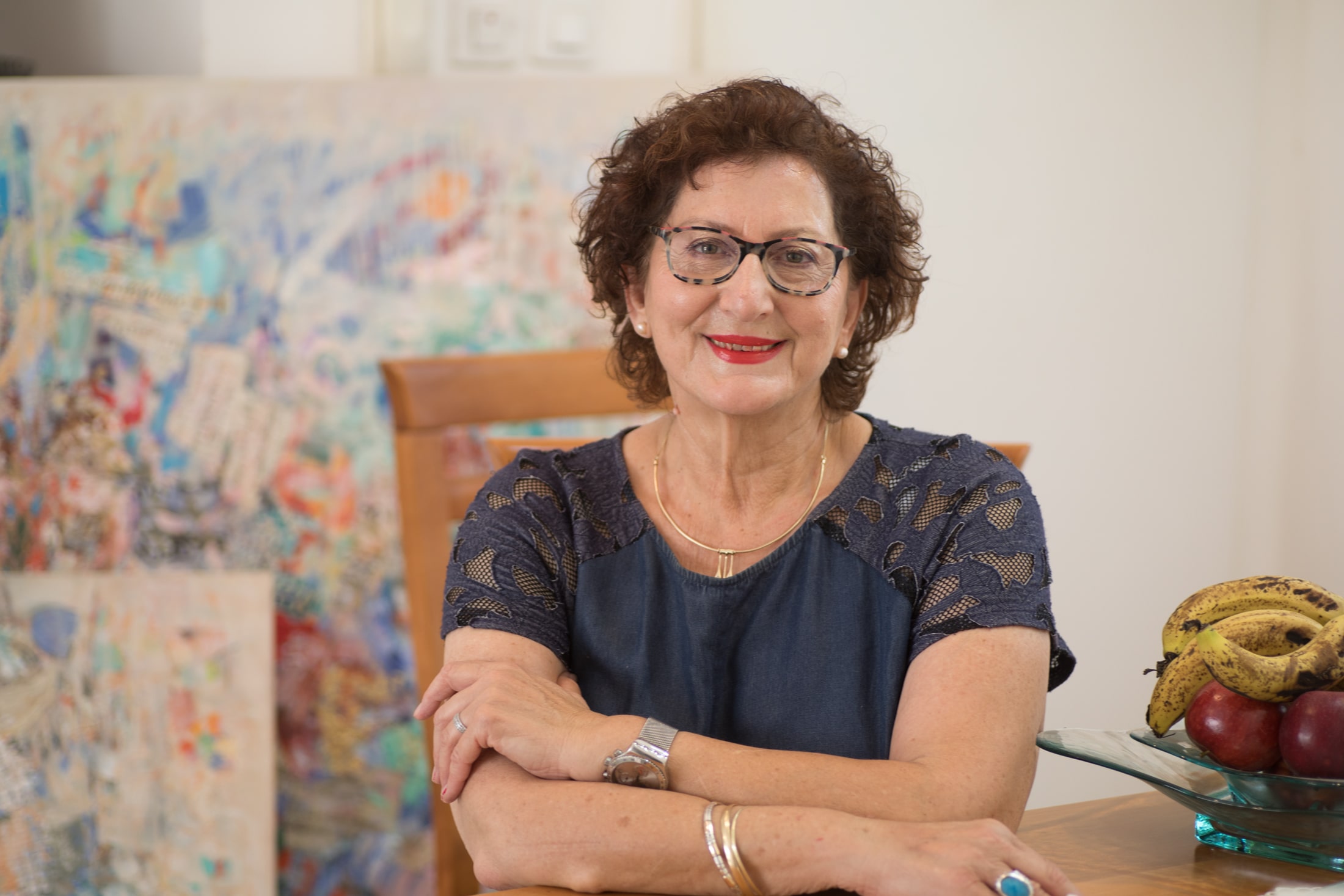 About the artist – Zahava Lupu
Zahava Lupu, a renowned abstract, modern and mixed media artist lives in Israel. A graduate of The Academy of Music, Tel Aviv, and the Avni Institute of Art, Tel Aviv. World-renowned for her large-size original abstract oil paintings and mixed media contemporary art, Lupu's works can be found among many famous private and public collections and galleries worldwide. All of her paintings are created with great care, using the highest quality material.
Lupu's paintings are unique, entwining the love for music and color, which enrich each painting with a world of feelings. Her paintings bring added value to a room, creating a point of interest and draw focus from anyone inside the room.
Her styles of original artwork and mixed media abstract paintings include abstract Fine Art and Contemporary Abstract Art. Lupu's creative ideas are inspired by music, love, nature, human feelings, senses, beliefs, femininity, hidden tensions, and endless hope.
The artist uses oil colors on canvas and paper for her paintings, as well as rice paper for her contemporary collages. Lupu has been donating some of her masterpieces to various charity organizations around the world, where the paintings are sold during auctions and exhibitions. To read more about the artist, see the CV or visit the informational center of the Tel-Aviv Museum or the national Israel museum.
"How does one portray poetry? Perhaps it is impossible, but Zahava Lupu makes an effort to exhibit part of that complexity. Her new modern abstract paintings relate to her innermost melodies, departing from any concrete narrative. The paintings stand on their own, isolated from the world, like an icon of Aesthetics, which derives its reason by simple existence. Like poetry, their beauty is enhanced through the intimate bond to their creator, offering the viewer a personal insight."